Historic Troyer Lincoln Repurposed Barn Frame
1820's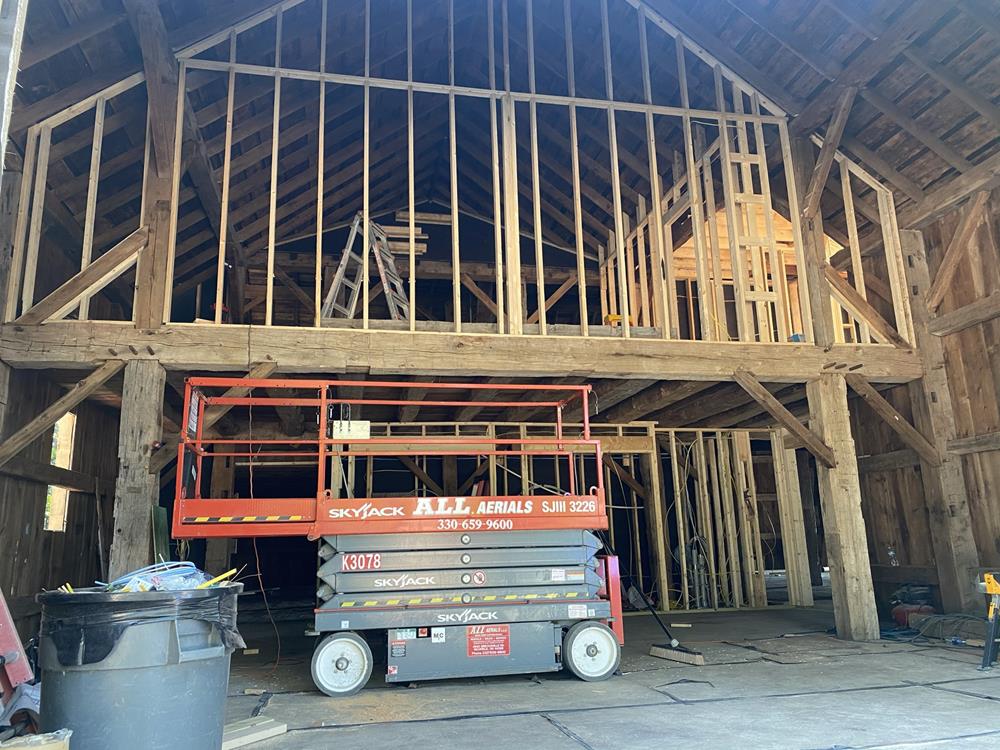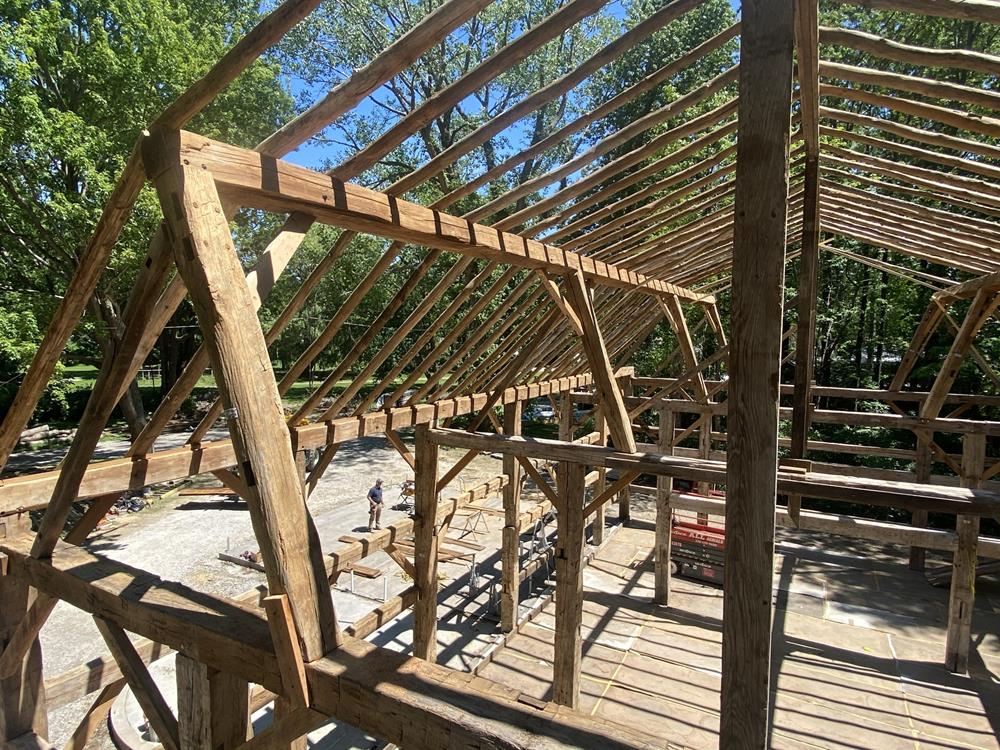 Frame

Historic Troyer Lincoln Repurposed Barn Frame

Dimensions

40'x60'

Origin

1820's

Feature

(3) 20' Bays

Feature

12"x12" Uprights And Tie Beams

Feature

24' Ceiling Height
The Historic Troyer Lincoln repurposed barn frame began a new life on the Lake Erie shore line in June 2021. We have to start from the beginning to see the amazing transition of this late 1820 barn.

The 40' x 60' original barn was disassembled in August of 2020. The owner began drawings immediately to transform the frame to their vision. This repurposed barn will become a private venue/ party barn.

The OVBS team was up to the challenge with the requested alterations to the frame. We raised the height of the barn frame by 3' by installing (21) splined 12'' x 12'' hand hewn post extensions. We shortened the width of the barn frame by 3'7'' to allow the change of the roofline from a gable roof to a gambrel style roof. Mid rafter plate posts were extended by 5' to allow for the roof change. 

We added (2) 10'' x 12'' hewn beams in the end of the barn for a new loft that would have 8'0'' headroom. We then installed (20) original sleeper logs in the loft area. We installed the original pole rafters and the original naily board.

OVBS then built a custom 30' x 30' addition to complement the primary frame. Hand Hewn timbers were selected for the addition along with repurposed rafters and straight edge naily board.

The OVBS team selected 12,000 sq. ft. of premium 12'' reclaimed hemlock siding for the interior and exterior applications. We supplied 1500 sq. ft. of premium 2'' thick white oak reclaimed threshing floor. We supplied (6000 pcs) of reclaimed slate the owner selected from a 1870's bank barn. We also supplied the perfect faded repurposed white siding to accent the silo.

The stone veneer on the Ell addition and the fireplace came from another 1870's barn foundation supplied by OVBS.

The owner stated early on that he wanted his barn to look like an old barn when completed.

The Ohio Valley Barn Salvage Team accomplished the mission!
Contact Us About This Frame