Historic Olegabys/Maston Barn Frame
1820's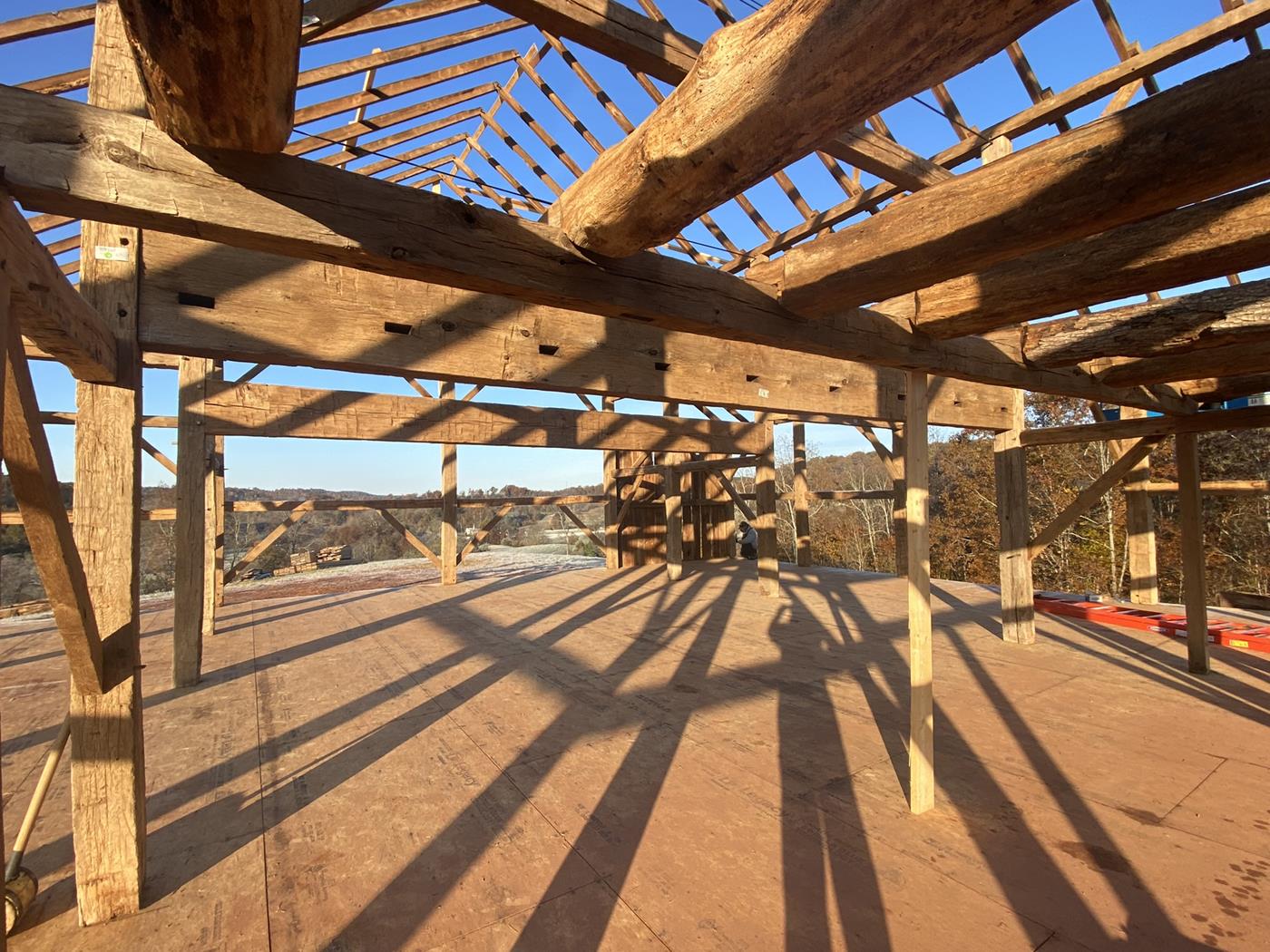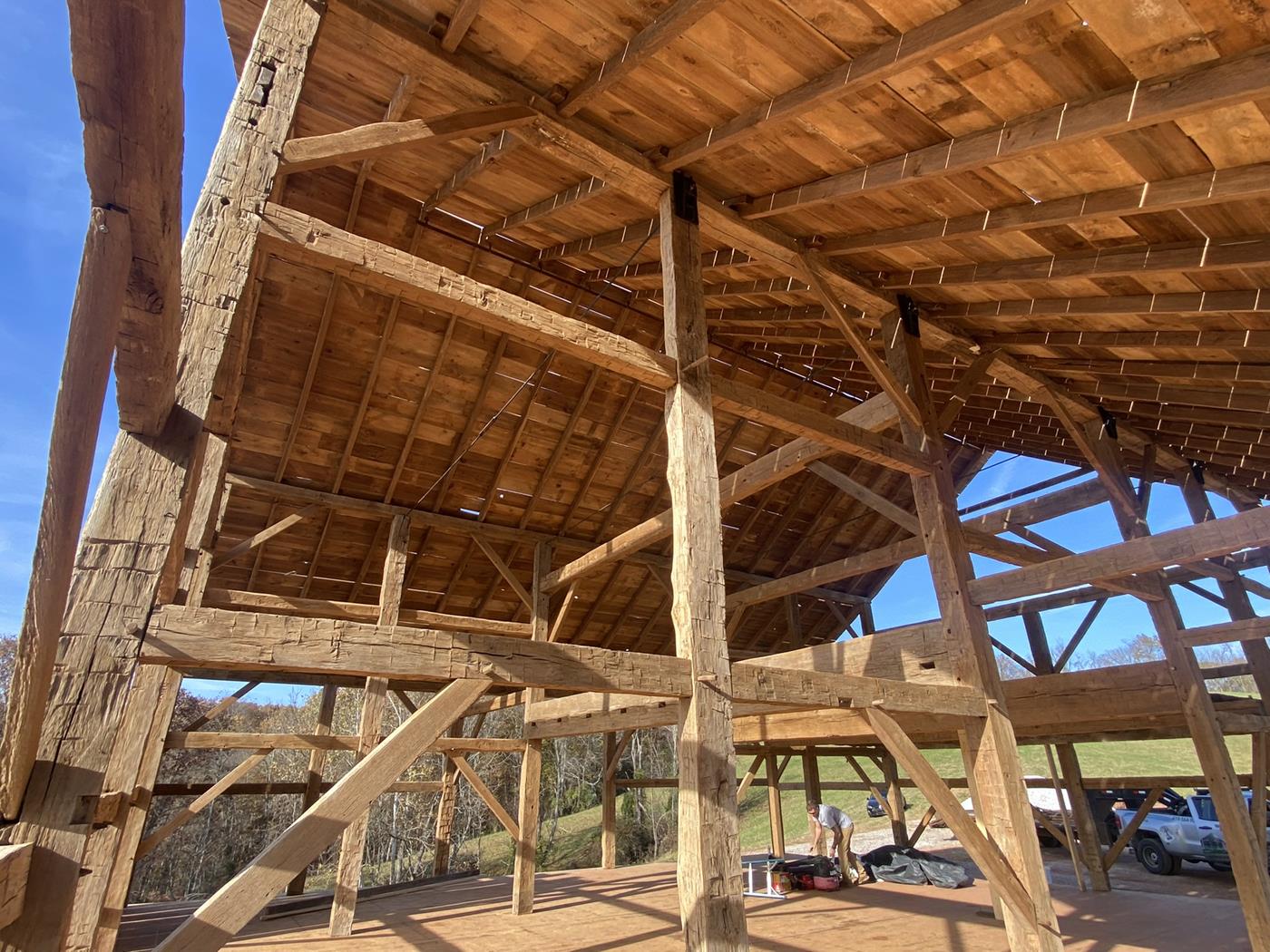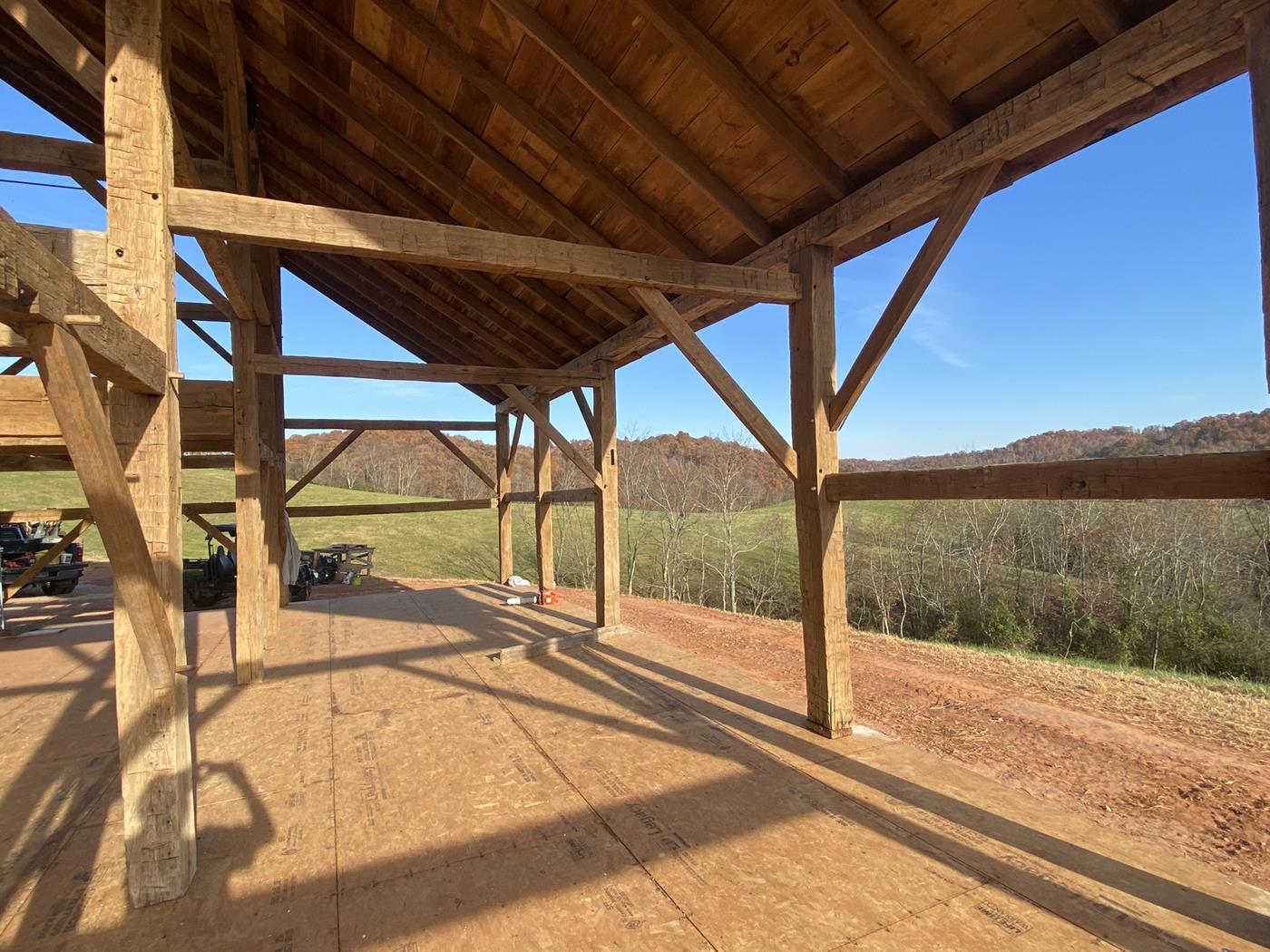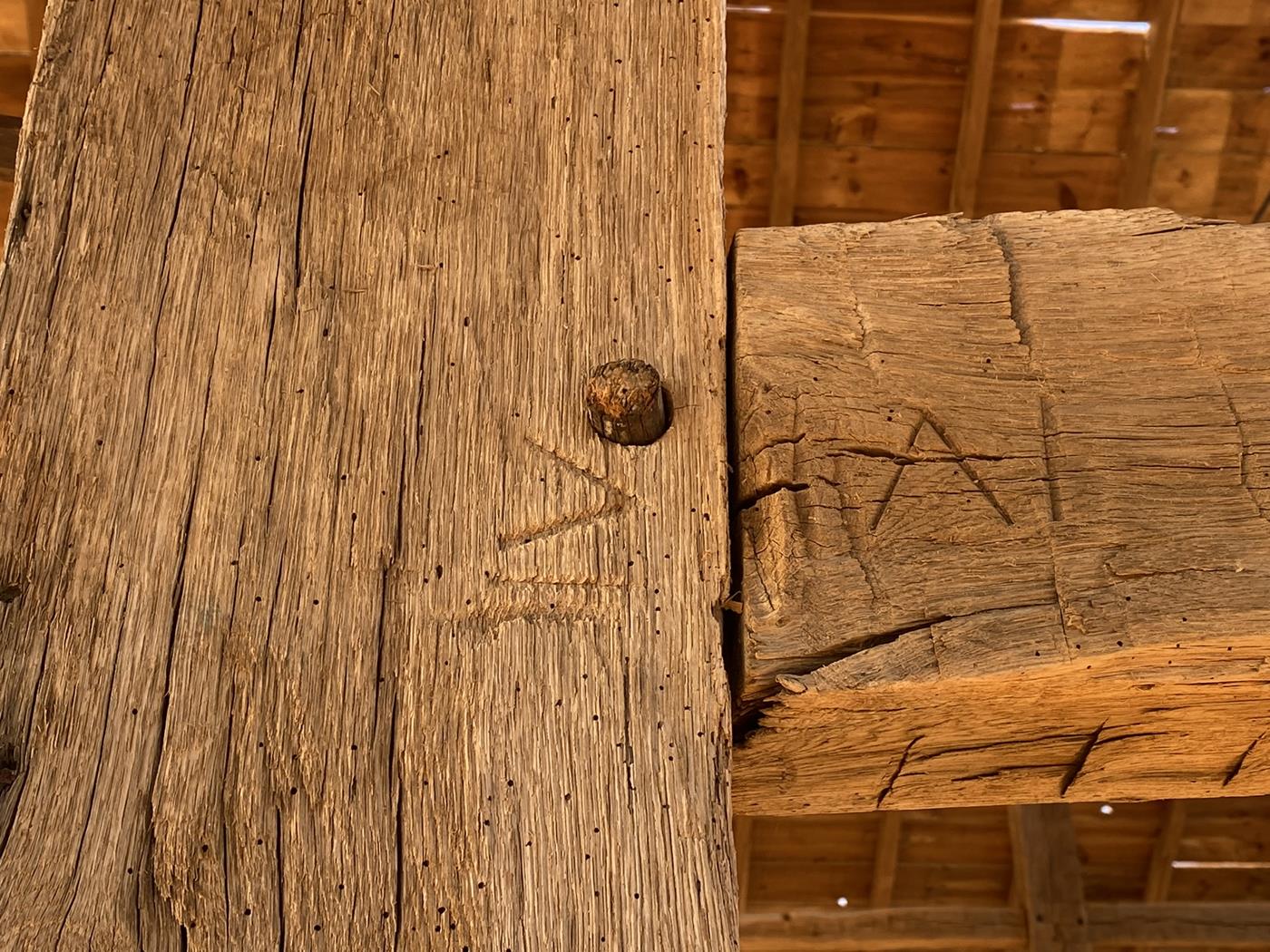 Frame

Historic Olegabys/Maston Barn Frame

Dimensions

45'x49'

Origin

1820's

Feature

9''x20'' Hand Hewn Tie Beams

Feature

3/4 Mile Up Hillside

Feature

Installed 1'' Hemlock on the roof
The OVBS team headed to Spencer, West Virginia to assemble the Historic Olegabys/Maston repurposed barn frame in October of 2022. This repurposed frame was carefully dismantled in December of 2021. Our team was up to the challenge to make sure that this frame had matching replacement timbers to match the time period.
The build site was located about 3/4 mile up a hillside overlooking the countryside. This 45'x49' with the (2) amazing 9'' wide x 20'' hand hewn tie beams are the accent feature of this barn. 
We made sure that all the scribe rule markings were matched up during the assembly and made enhancements to the original pit sawn rafters by shimming the ones that had sagged over the last 200 years. Our team also fabricated (8) custom gussets and added sag rods to make sure the frame remained straight with the added weight of SIP panels, installed the 1'' hemlock on the roof and promptly added felt to keep the frame dry.
The Maston will have a truly one of a kind historic repurposed barn frame that will stand for another 200 years. We are very proud to have saved and restored this historic barn frame.
Contact Us About This Frame