Candle Wood Lake Barn Raising
Mid 1880's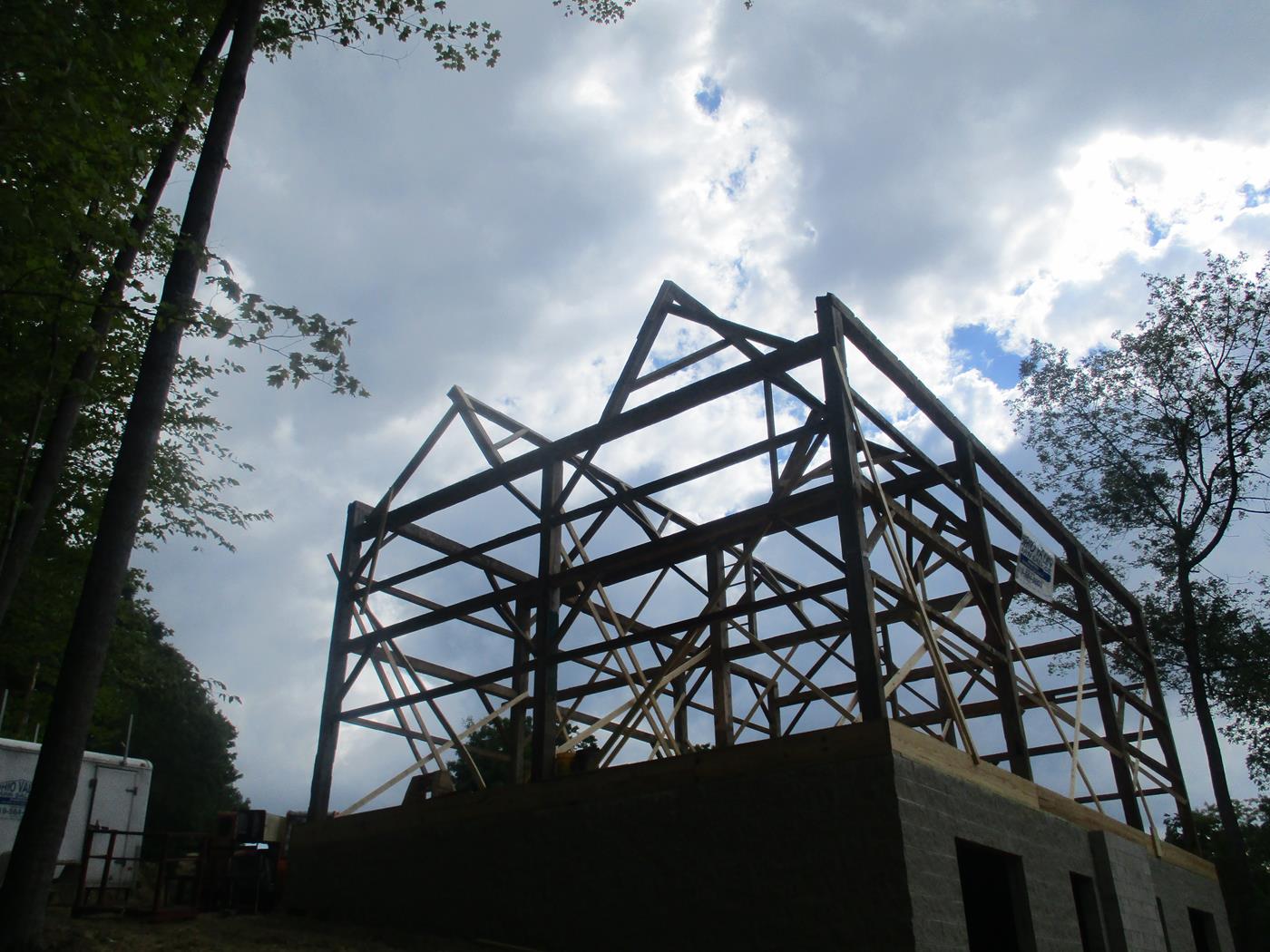 Frame

Candle Wood Lake Barn Raising

Dimensions

30' x 55'

Origin

Mid 1880's

Feature

Barn Conversion Home

Feature

Raised Frame

Feature

Lake Front Assembly
Ohio Valley Barn Salvage was commissioned by the Klugg Family to dismantle a mid 1880's, 30'x55'  barn that they had purchased for their new barn conversion home. The barn was  1 mile from Candle Wood lake resorts were the Kluggs had purchased a lake front lot. Our team dismantled the frame and power washed all of the timbers. The interior layout of the original frame the barn had to be raised 3' in height at each post to accommodate the new home. 
Ohio Valley Barn Salvage used a scarf joint connection at each upright. The frame was transported 1 mile and reassembly took place with a nice lake front view.
The frame was installed over a full basement, covered with 2x12 and floor sheathing. The pilaster were placed to receive all the upright posts. The project went very well.
The Klugg family was very pleased with their new barn conversion home frame.
Contact Us About This Frame