New Burlington / Forrest Barn Frame
1830's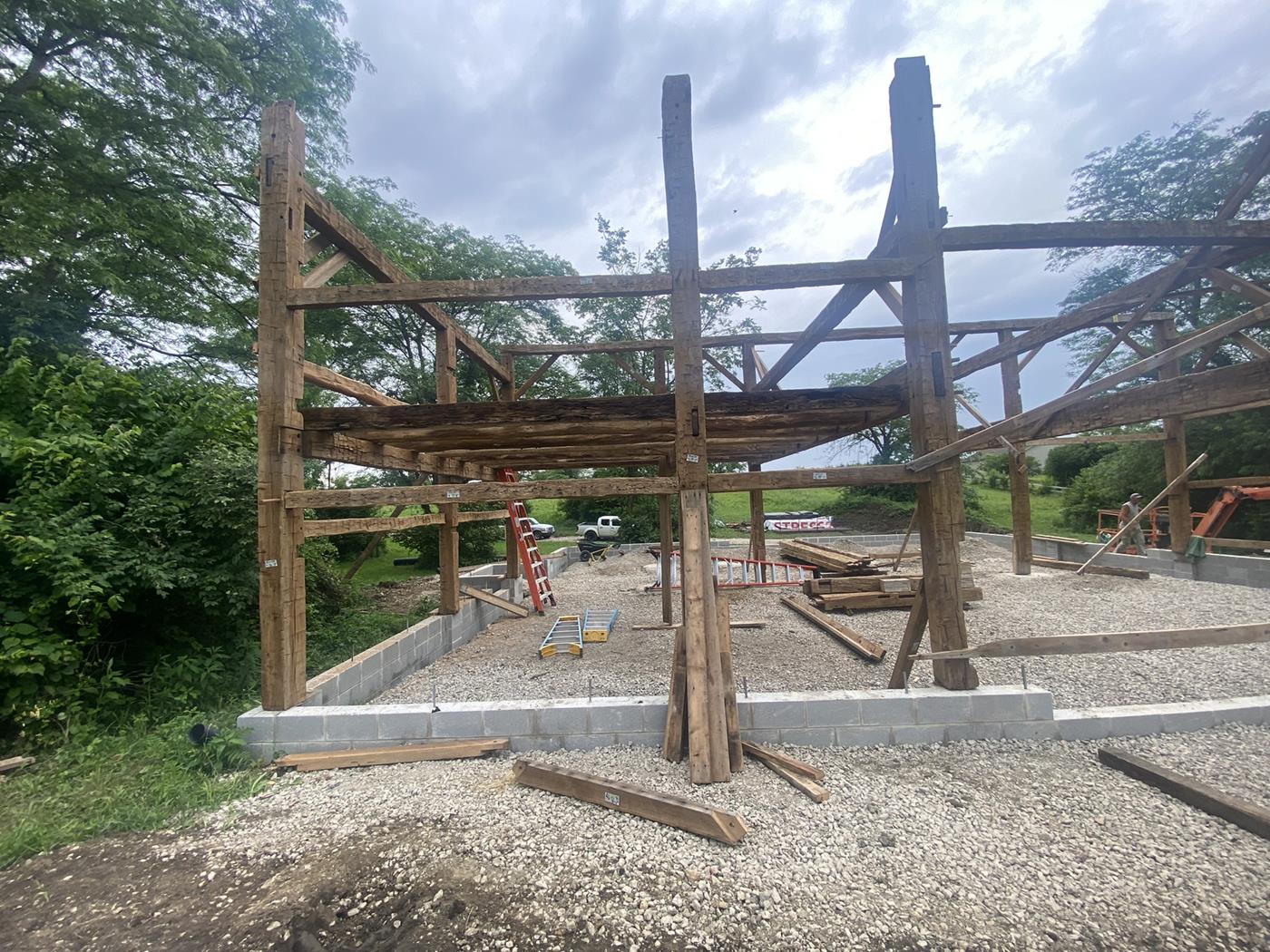 Frame

New Burlington / Forrest Barn Frame

Dimensions

36'x48'

Origin

1830's

Feature

Salt Box Build

Feature

All white oak hand hewn timbers

Feature

Matching Swing Beams
The Historic New Burlington/ Forrest frame, circa late 1830's, measures 36'x48'. This frame was purchased by Mark & Sally Forrest in December of 2021. The barn, which was a salt box build, 1 side of the roof line slope is longer than the other side. This frame had all white oak hand hewn timbers in it. It had a pair of matching swing beams. All of the timbers had matching scribe rule markings indicating just how old this barn was. 
The barn had really nice original live edge roof sheathing that the OVBS team carefully removed. We dismantled the frame in January of 2022. Repairs were made to deficient timbers in April of 2022. The owner requested that a loft be added to 1 end of the barn.  A perimeter wall foundation with interior piers were in place by the beginning of May and the OVBS tema arrived onsite and ready to assemble this impressive frame. The 190 year old frame sat right back in place with beautiful white oak hand hewn timbers. Once the frame and rafters were assembled we installed the original live naily board , followed by repurposed corrugated tin for the original look of the barn ceiling. We installed the new loft with white oak sleeper logs. 
The OVBS installed the roof insulation, plywood and felts to finish the project. Another great Ohio Barn Frame saved by Ohio Valley Barn Salvage.

Contact Us About This Frame