Hill-Giles Barn Frame
1820's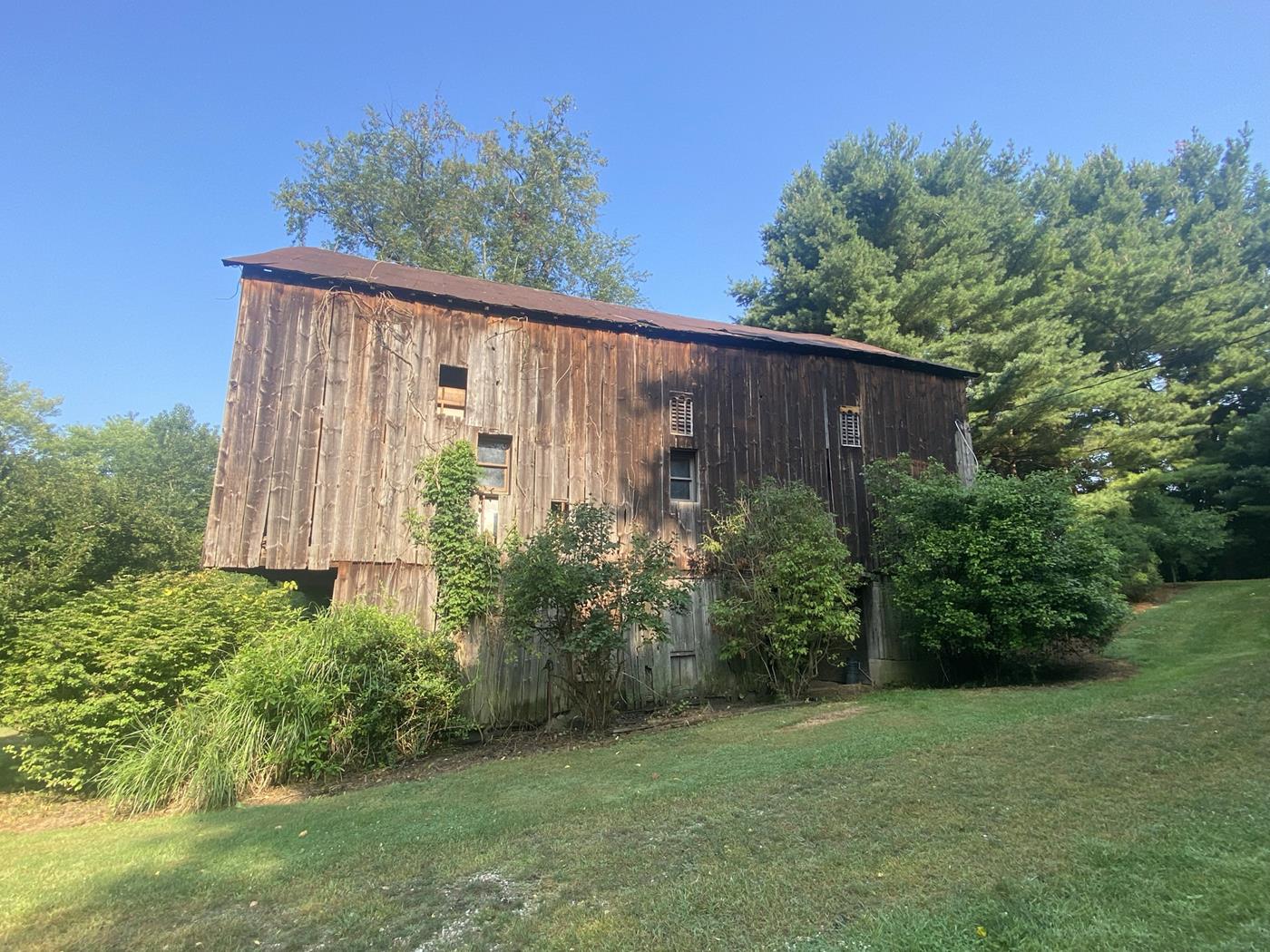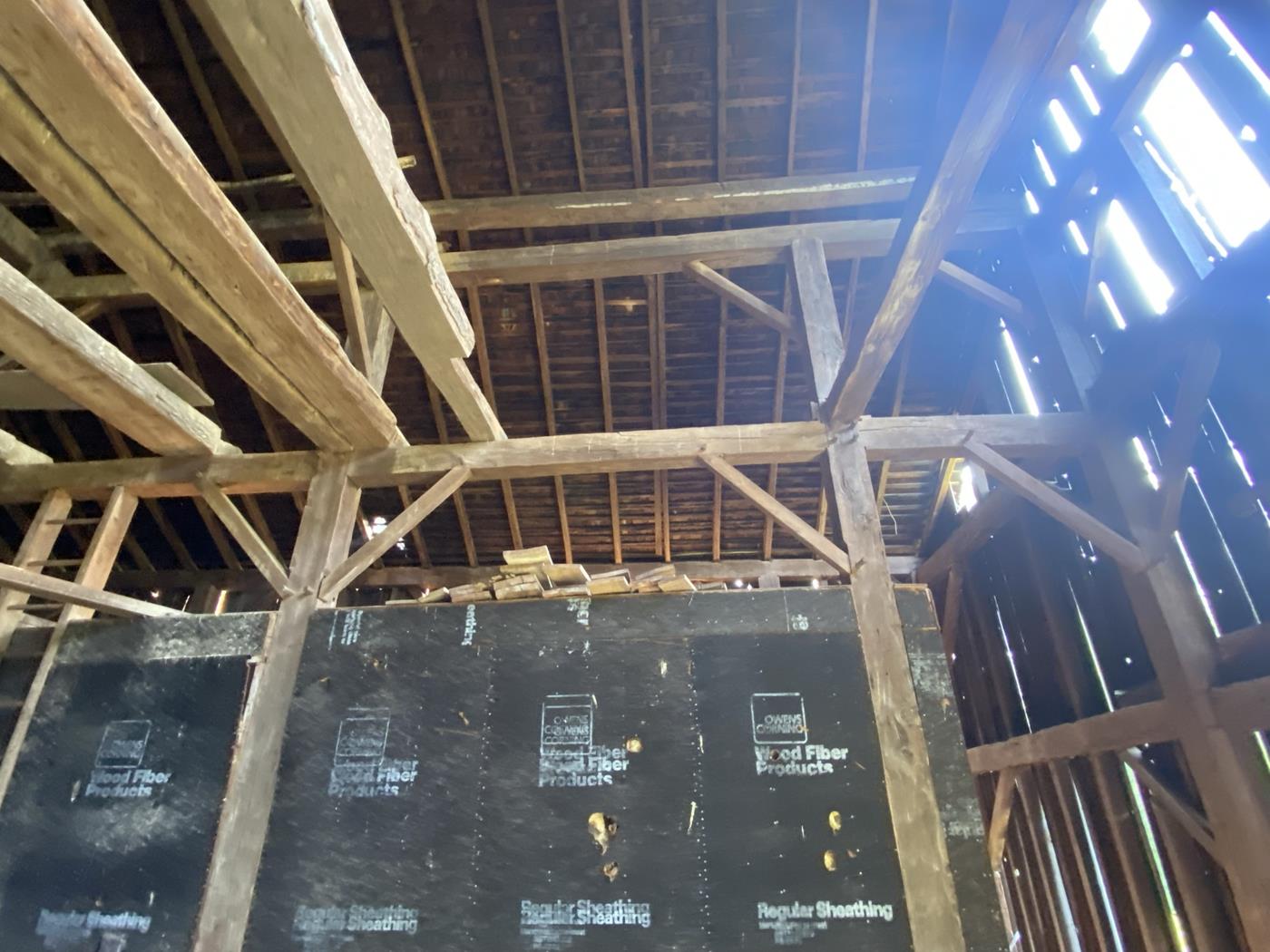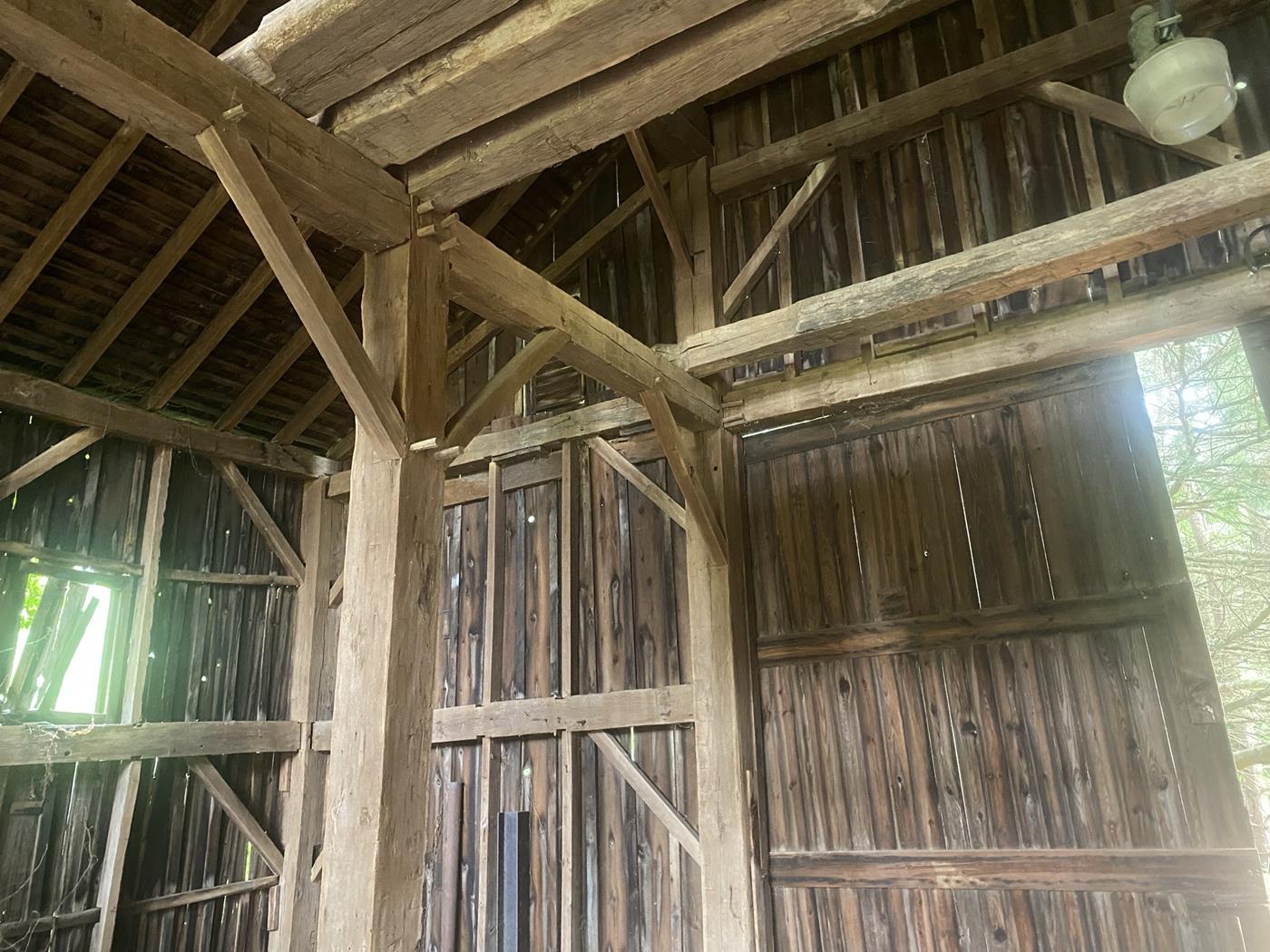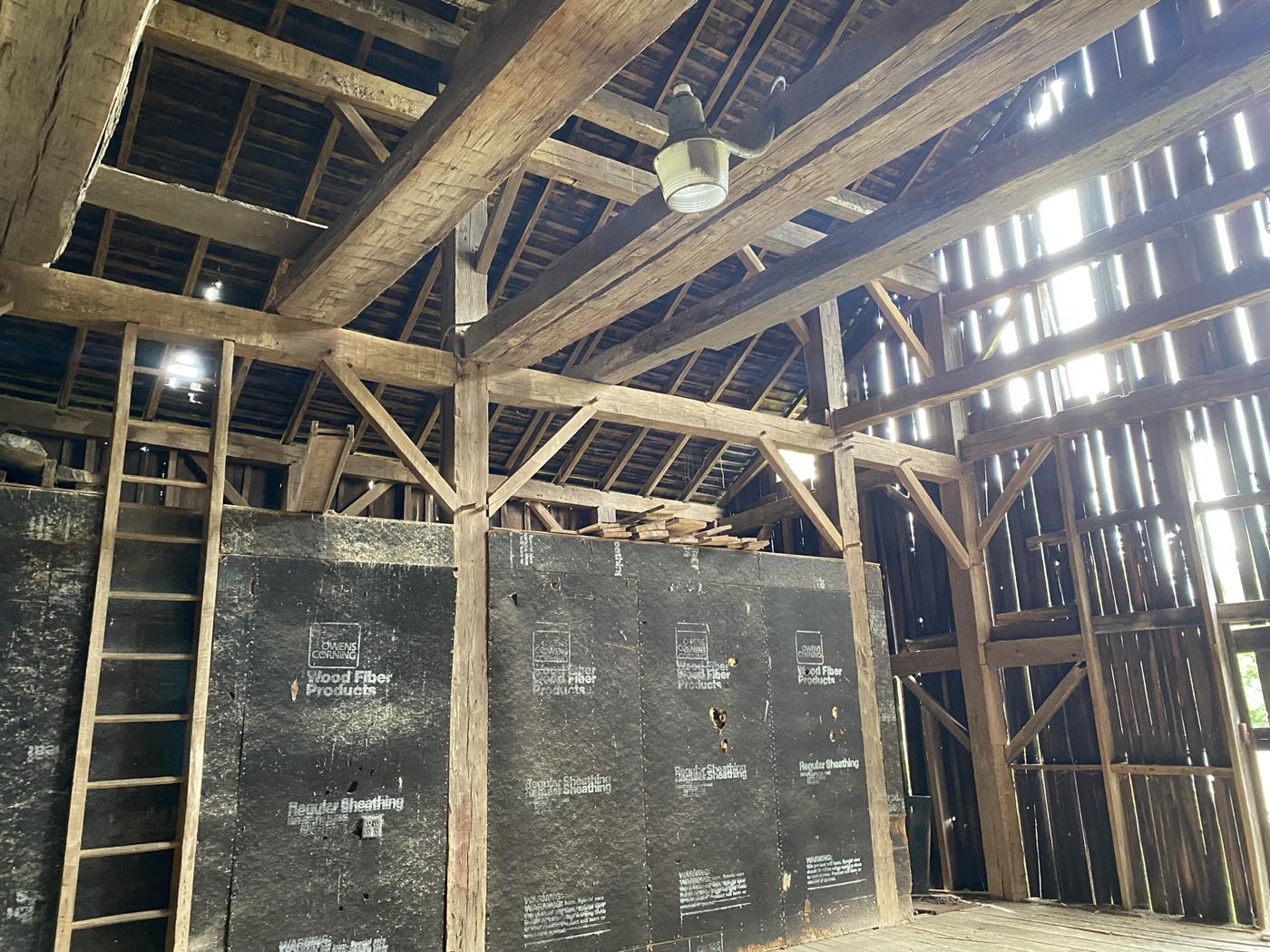 Frame

Hill-Giles Barn Frame

Dimensions

46'x50'

Origin

1820's

Feature

''Aisle'' Style Barn Frame

Feature

20'x50' Open Floor Space

Feature

No True Bent Sections
The Historic Hill/Giles repurposed is now for ''SALE''. This grand barn measuring 46'x50' is a great example of non typical early barn building in central Ohio. This frame can be described as an ''Aisle'' style barn frame with a very impressive 20'x50' wide open floor space through the barn. The barn sits on a property where the estate home is documented to have been built in 1827.
There are no true bent sections that are typically found in 95% of the standing barns in Ohio. You have all full 10''x10'' hewn timbers along the outside walls and inside columns that are spaced length wise 10'-20'-32'-44'-50'. These upright posts mirror each other through the barn. The outside uprights are 15'0'' tall and the interior uprights are an impressive 19'8'' tall.
The upright spacing on the width of the barn are, 13'-33'-13'. You basically have 13'x50', 20'x50',13'x50' floor space running the length of the barn.
The barn had the original roofline raised by adding an additional mid rafter plate 30'' tall to achieve  a steeper roof slope. These additional timbers really accent the column lines looking through the barn..
If you have been sitting on the sidelines looking for ''THE'' next great barn frame to repurpose, ''THIS IS IT''
Contact Ohio Valley Barn Salvage for pricing on this one of a kind barn frame.


Contact Us About This Frame